7.16.12
Back to Panga and the lake.  We visited the scar in the earth, and the cliff behind the school at panga village.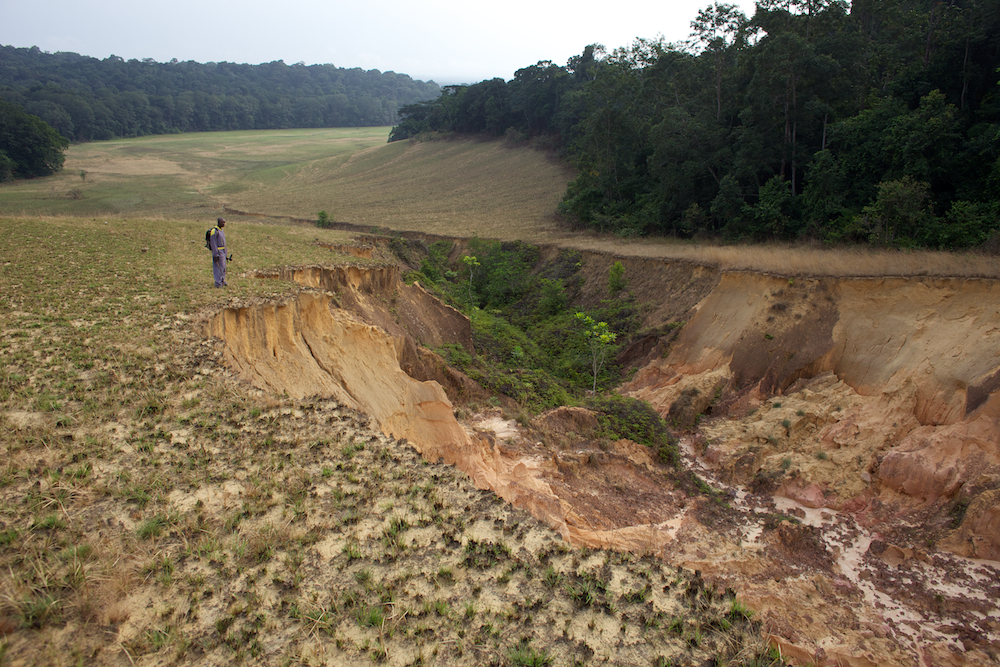 We headed straight for a geological formation the large mammal team had found awhile ago.  I meant to visit it yesterday but we did not have the time.  Its in the forest of Panga and we explored a bit in the hopes of finding some animals.
We found some old buffalo horns but no other animals.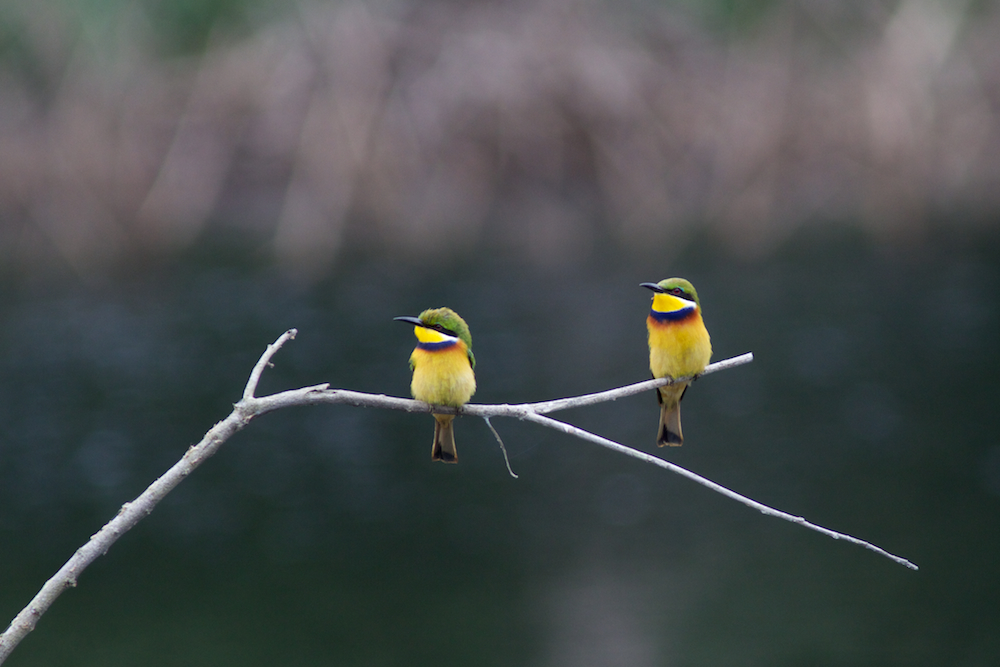 We headed back to my favorite lake again for an hour.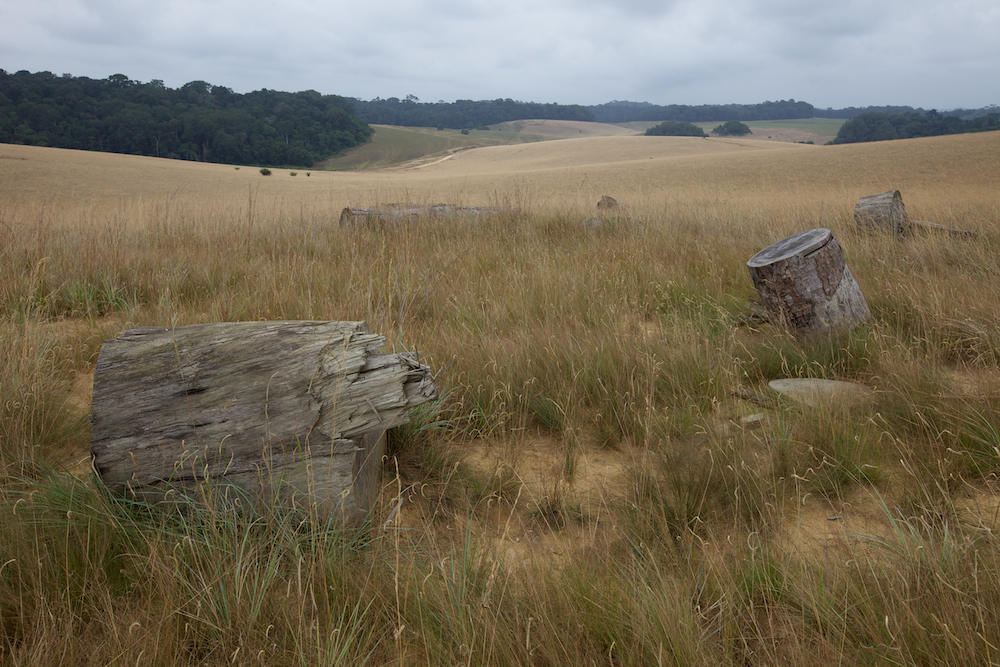 The rest of the day was spent exploring the hills of Panga.  Ghislain can drive anywhere with his landcruiser so that helped speed things up.  The area has been heavily logged, we heard chainsaws in the distance and throughout the day found old logs and logging roads off the main road.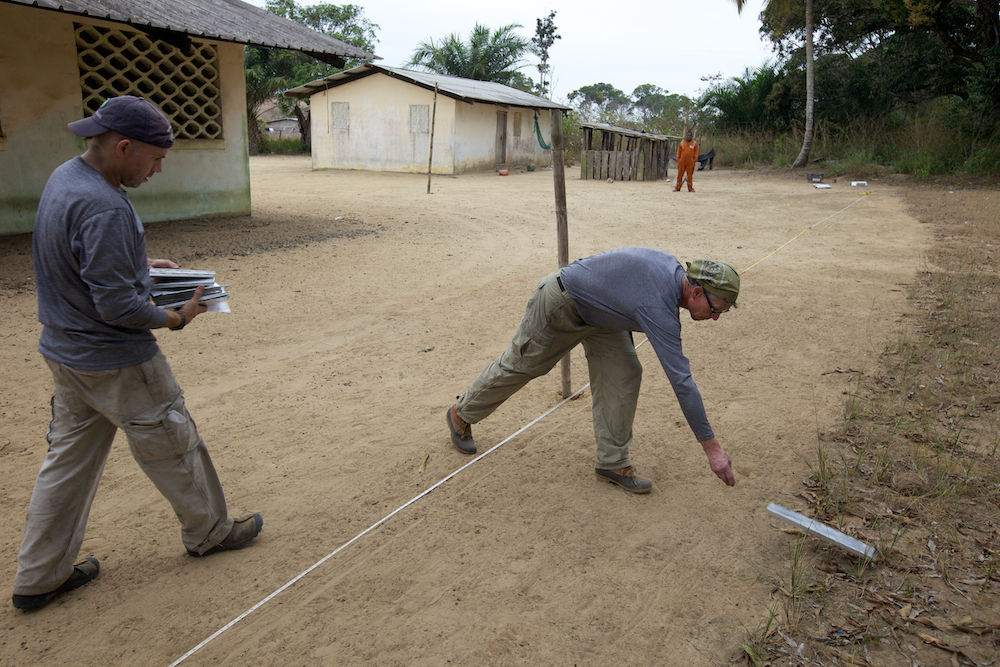 At the end of the day we ran into the small mammal team again and I photographed them setting up their final station in the village.  A nice change of background for those small mammal photos.