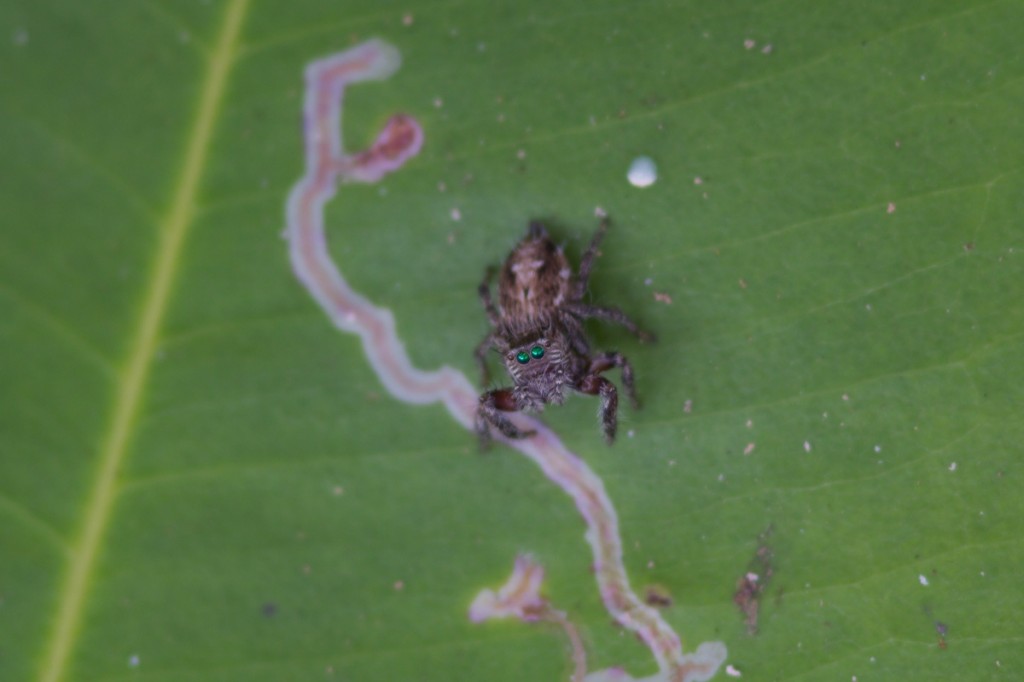 Today Marcus and I are going out as early as we can to where the animals seem to be.  There is a small patch of forest we can hide in all day and hope some large mammals walk by… The key times are early morning and late afternoon, so we will be from and to camp in the dark.  It's going to suck if we don't see animals, but it'll be great if we do.
We did end up seeing buffalo but they were too far away for a good photograph.  It has been incredibly hot here the past few days.  I am glad Marcus and I were in the shade the during the hot part of the day.  We sat and waited, I saw a group of three buffalo cross between the forest in front of us, but at quite a distance.  Then some pretty birds, the bee eaters were chatting all day which was nice.  I found a weird eyed jumping spider, but had to use a telephoto lens since that was all I had.
Later when we moved on we saw a group of 10 buffalo, but again at a great distance.  During the morning I saw a group of 20 grey parrots flying high up in the sky, they are one of my favorites due to all the talking and funny noises they make.