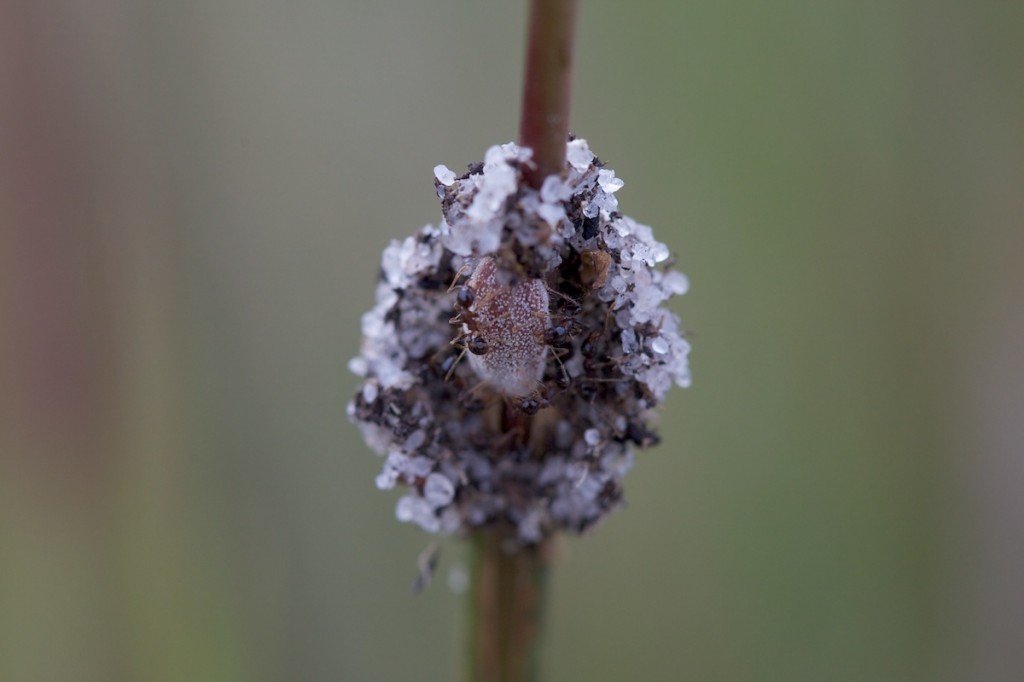 This was the last day of the Wasmannia study.  Alfonso is heading back home and Tobi needed to get ready for the amphibian part of the project, while I needed to do some paperwork in Gamba and start the fish work, so around lunchtime we all headed back to Gamba.  The path back to Gamba was a wet one, and included a boat ride for people and a separate boat for trucks.  Both sides of the study area are protected by a river.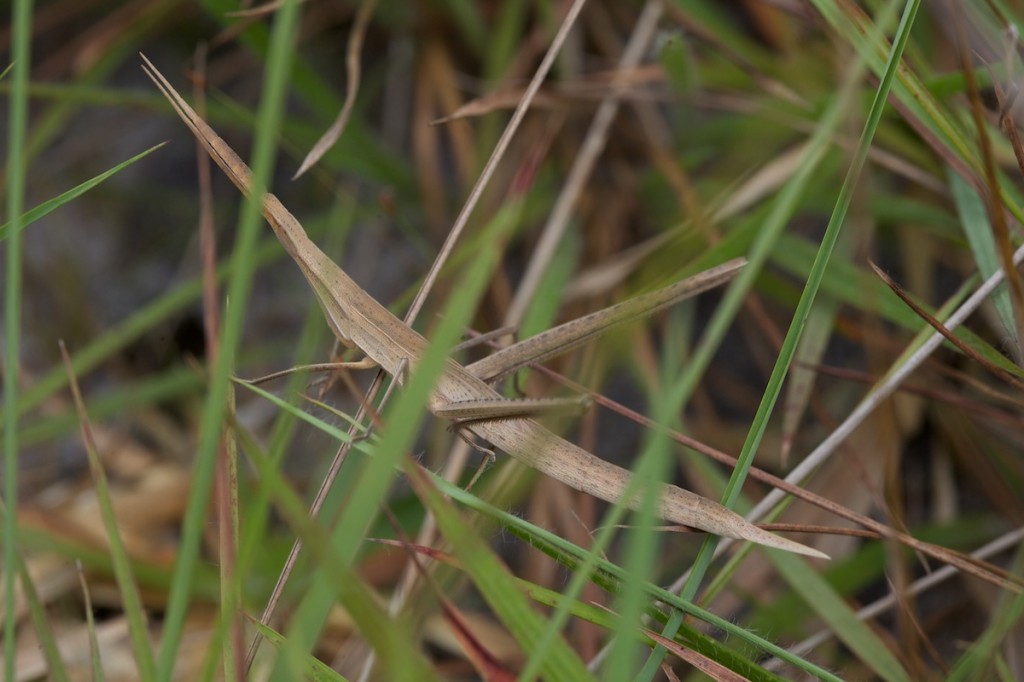 The truck ferry broke down so the people boat had to pull the truck ferry, quite the sight.  Once we landed on the other side it started to pour rain, so we made it just in time.
I almost forgot the cool insect finds of the day.  First, I saw ants that milk their "cow" and protect it/cage it with sand; for round two I will have my flash with me.  Next was an awesome grasshopper with great cameo that Alfonso spotted.