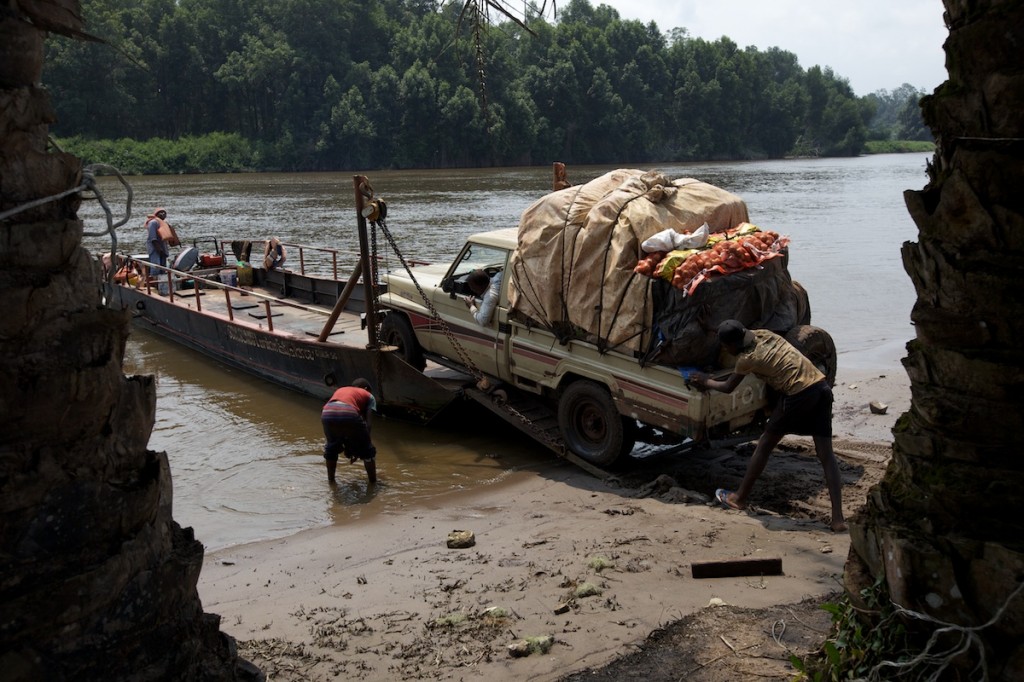 I'm getting used to the back and forth from Mouloundo to Gamba.  The truck takes the ferry to get across the Nyanga river, which generally gives some fun photos.
We got stuck this time around.  That always leads to the situation where one has to contemplate whether I take photos or help with the situation?  I usually take photos until I'm needed, since there were only four of us this time around my push eventually was needed.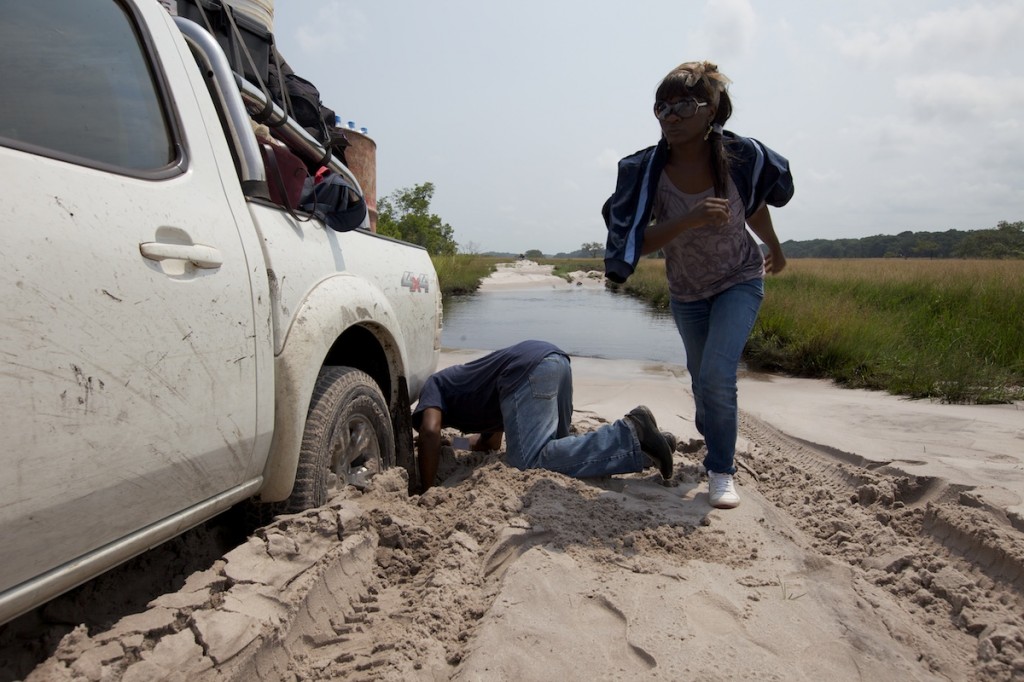 Once in camp things slowed down a bit.  We have had generator problems and surges of wattage had fried Tobi's rechargeable batteries so I had to stay away from charging for the moment.  I photographed fish until my batteries ran out.  Fish team and Amphibian team are off at the other end of the study area, near the Boome Boome river, so camp is pretty quiet.